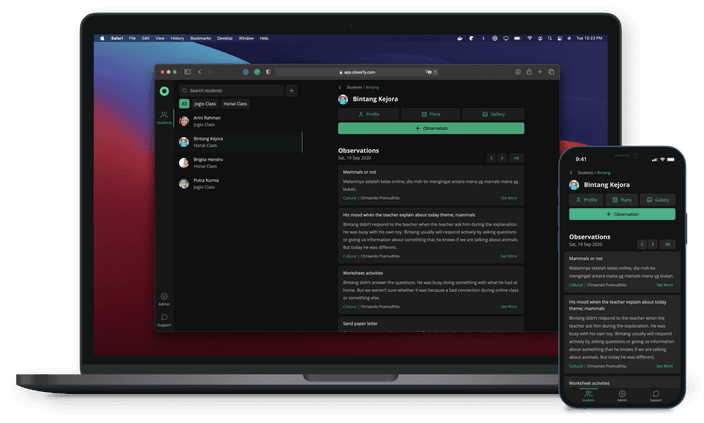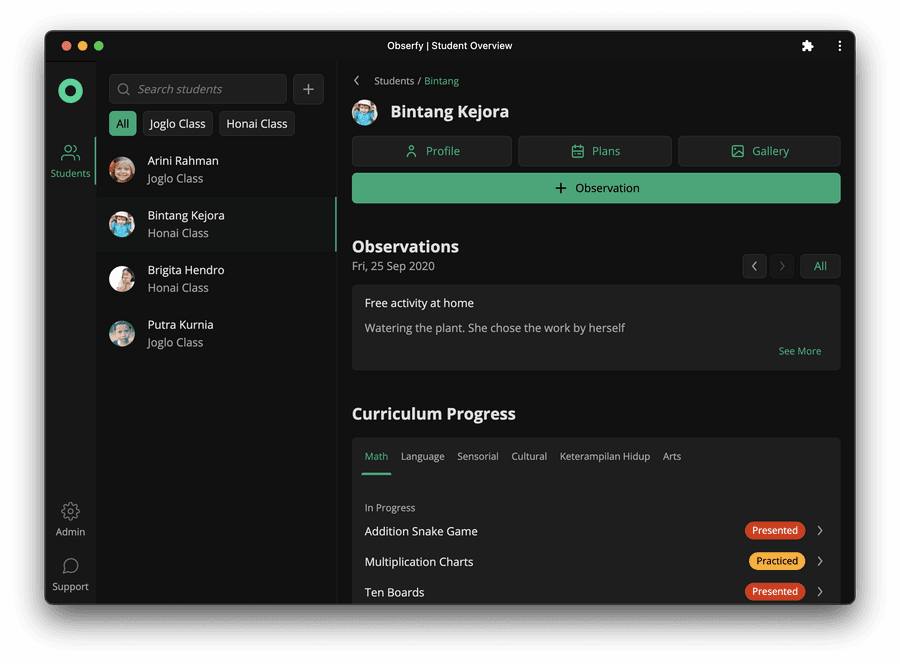 Digital record keeping
Simplifying the work that teachers do
Managing student records using paper and spreadsheets can be messy. Data can easily slip through the cracks.
We help simplify teacher's work by providing one simple place for you to keep your student records so that your data are accessible for all teachers, and easily shareable to parents.
Record Observations
We help you keep your student observation in one place, so its available to every teachers, anytime, anywhere.
Plan student's lesson
Plan your student's lesson ahead of time, and share them with other teachers, and even with parents.
Track student's curriculum progress
Easily keep track of your student's progress through your curriculum in one place, making building reports easier.
Built with speed and simplicity in mind
We focus on keeping Obserfy fast to help you get your job done faster, and easy to use even if you are new to Montessori.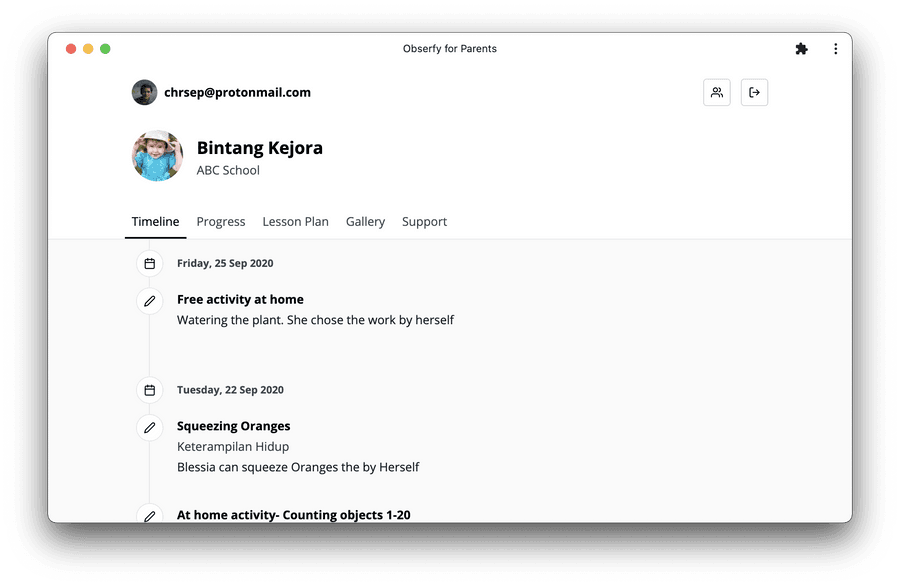 Parent communication
Tools for building a more transparent and collaborative schools
Collaboration between parents and schools are important, especially in the post-COVID 19 world.
We help you empower parents, providing custom dashboard for them to access and making it easy to share your data and collaborate with parents on their child's education.
Share curriculum progress with parents
Let parents see and keep track of their child's progress through your school's curriculum in realtime.
Share lesson plans
Share lesson plans/tasks that parents can execute at home, along with some resources to guide them.
Collaborate on Observations
Allow parents to post observations at home about their children's task, and see observations that teachers had created.
Share photos
Easily share photos of your students with their parents, and allow parents to post photos of their children doing tasks assigned to them outside of school.